That never was.
That's right. Spa Party to break in my new digs? Who showed up? Let's make a list:
Ma
McP
Agnus Muffin Mary Pat Kate Frances McPhizzle
Sensaria rep. aka spa lady
Yup. That's it. I had 5 positive RSVPs and 3 maybes. Ma, who has been ill with salmonella poisoning, was not on that list. She just came to order and go home.
Here are some photos to show what everyone missed.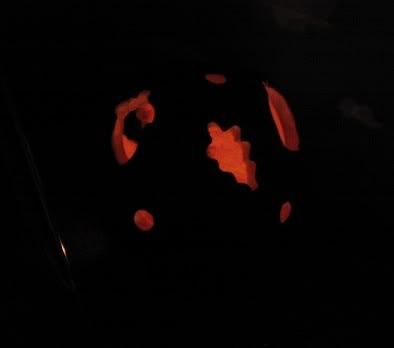 My punkin that's carved with leaves and acorns and polkadots.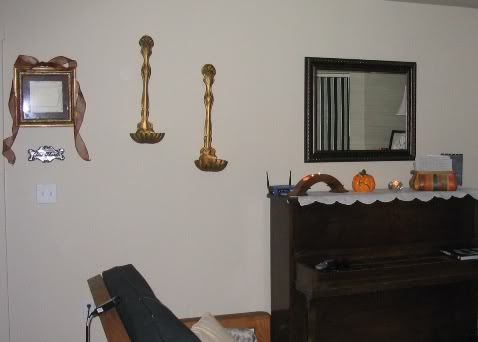 The set-up on the piano... there were tealights in the ladles.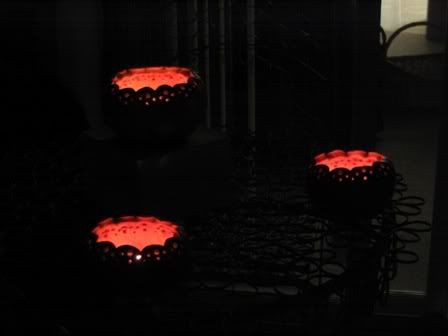 the luminaries on the table welcoming all my guests in



The buffet. Salsa & chips, crunchy artichoke hearts, cheese and salami and caramel corn.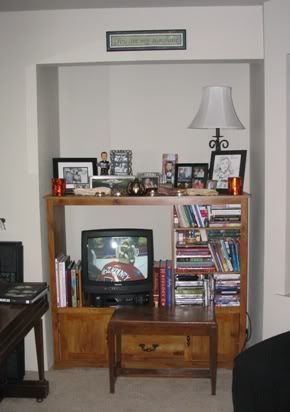 The set-up on the entertainment center.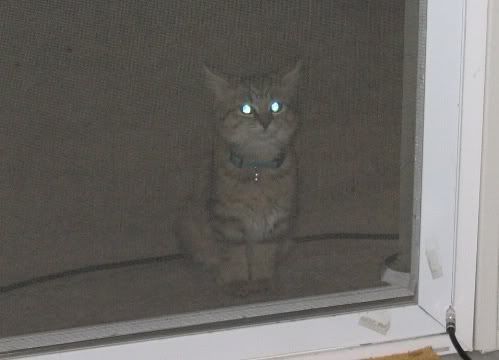 Agnus. She's cute. i love her.